Overcome your writing obstacles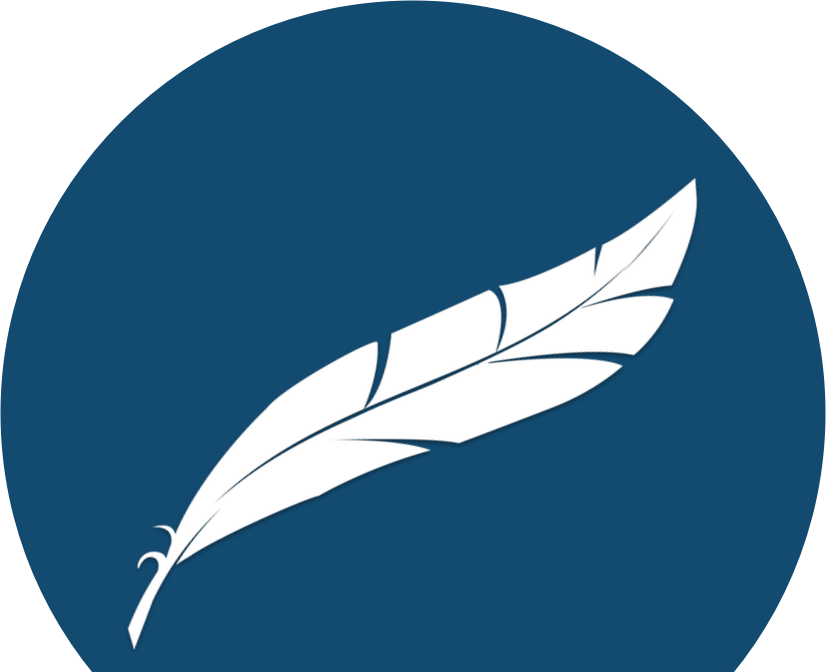 WordCounter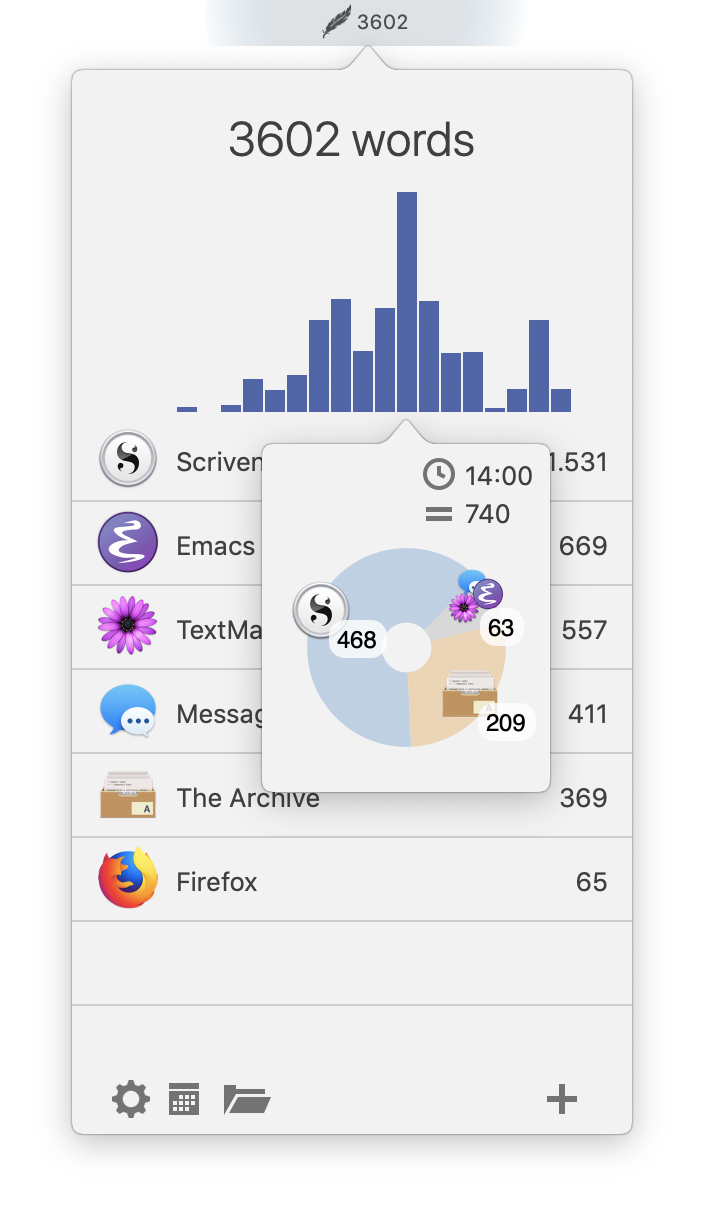 Get clarity about how you write, when, and where. Measure your productivity to write more.
Why count your words?
A writer should write.
The WordCounter …
gives immediate feedback on your productivity as a writer.
encourages you by showing you your daily output.
gives you clarity about your daily goals.
keeps a complete history of your daily achievements.
assists with finding your perfect writing environment.
counts what counts: words – the ultimate metric for writing.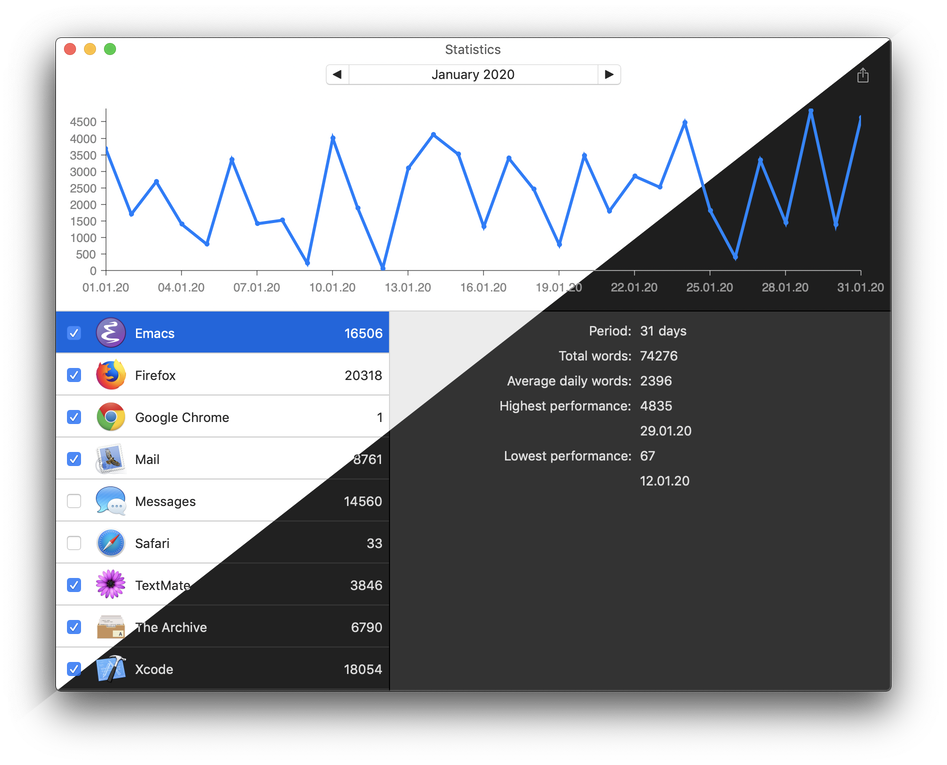 Obtain Your Copy Now
Start recording and improving your writing productivity today.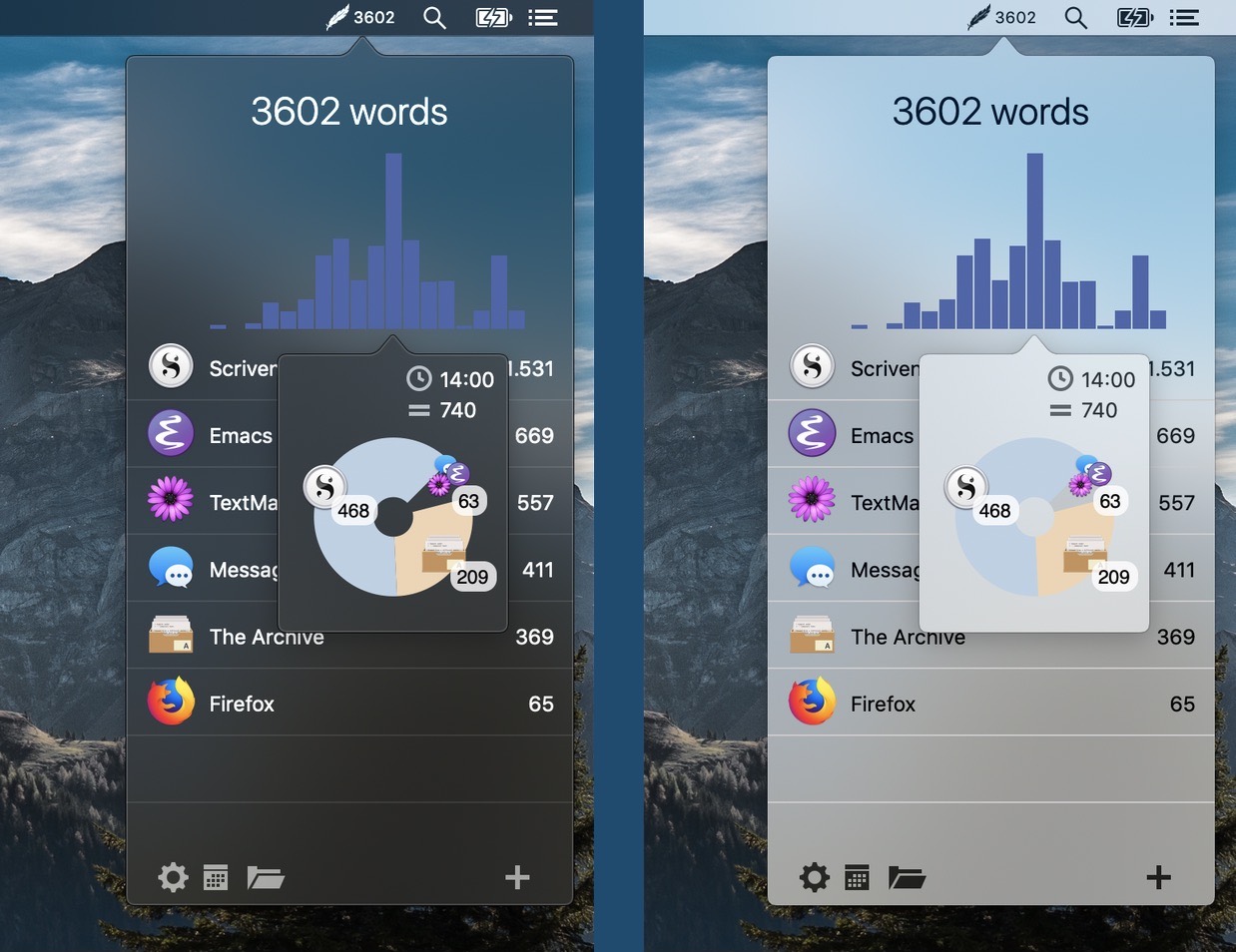 Roadmap for Version 1
Transparency is important to me. Here is a list of feature updates you will get for your money when you buy the current version of the WordCounter today:
Per-app monitoring of your output (done!)
Calendar history of your daily productivity (done!)
File and project progress monitoring in addition to app throughput (done!)
Analytics and statistics, with export of filtered data
More export and statistics options
After that, I'll work on a vastly expanded version 2 feature set, available as a paid upgrade. Version 1 will then be in maintenance mode with long-term support: I'll release fixes to ensure compatibility with operating system updates, but no new major features.
See the Release Notes for a history of feature additions.
If you Like Stats, You'll Dig Timing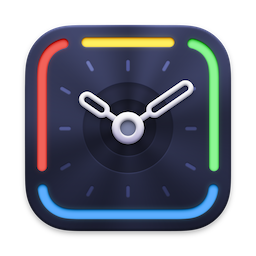 The WordCounter tracks your writing productivity. And Timing is an automatic time tracker by my friend Daniel to figure out how long you spend on a project and its parts. Together they help you spend more productive time on the stuff that really matters to you.
WordCounter fans get 10% off from this link: Check Out Timing
Extend the WordCounter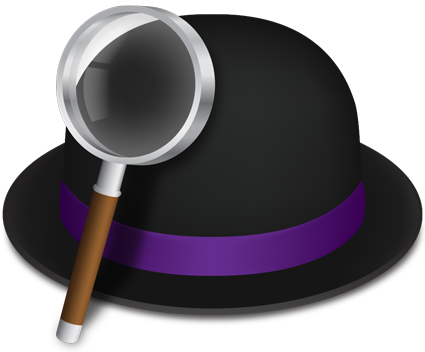 Also check out the WordCounter plugin for Alfred 3 by quantified self-tracker Mark Koester!
Download the plugin from